If you are thinking of purchasing any of the products and services below then you could help support SFE if you go through us: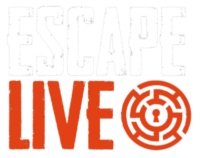 ONLINE ESCAPE ROOMS
Escape Live is offering entertainment whilst promoting team building, creating lasting memories whether playing with colleagues or friends, as well as encouraging focus, life skills (riddles, puzzles, codes) and having fun!
For every game you play, Escape Live supports SFE charity by making a donation. 

MUSICAL INSTRUMENTS
Normans Musical Instruments is a family run business, established for over 60 years and based in Burton-upon-Trent, specialising in supplying Musical Instruments tailored for Education.
Our warehouse holds thousands of lines to ensure our customers are offered a great choice of products, from all leading manufacturers. We are proud to consider ourselves as a 'one stop shop' for supplying educational instruments worldwide, ensuring expert advice and service is always on hand.
Visit Normans.co.uk and use code SFE5 to save 5% on your order. Every time this code is used Normans will donate to Services For Education.

PERSONALISED PRINTING
Personalised Nation help businesses be seen and remembered by designing, producing and installing high quality signage, print and displays. 
Personalised Nation will give Services For Education a *10% rebate on referrals received on; printed materials, signage, wall displays and graphics, window displays and graphics, corporate and office interiors, vehicle graphics , glass manifestation, POS, exhibition stands and displays.
Visit personalised-nation.co.uk and use code PN10SFEE when purchasing your items. Every time this code is used Personalised Nation will donate 10% of your cost to Services For Education (On selected products only).